Queenstown Experience Lord of the Rings Film Location/Gold Heritage/Quad Safari
Queenstown merupakan salah satu destinasi paling populer di Selandia Baru. Banyak aktifitas yang dapat dilakukan di Queenstown salah satunya mengunjungi lokasi film Lord of the Rings, Gold Heritage dan Quad Safari.
Glenorchy Lord of the Rings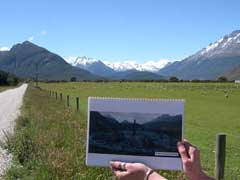 Hanya 45 menit dari Queenstown, Glenorchy terletak di pantai utara Lake Wakatipu & merupakan pintu masuk menuju jalur lintas alam, dan keajaiban Middle‑earth. Hollywood telah jatuh cinta pada bentangan alam yang mengelilingi Glenorchy. Lokasi untuk Isengard, Lothlorien, dan Amon Hen untuk trilogi The Lord of the Rings semuanya diambil di sekitar kota ini, dan dapat diakses dengan mudah dengan berjalan kaki atau naik perahu jet. Bagian dari area ini juga berperan dalam film The Lion, The Witch, and The Wardrobe, serta Prince Caspian: The Return to Narnia, dan iklan yang tak terhitung banyaknya.
---
Wakatipu Basin Lord of the Rings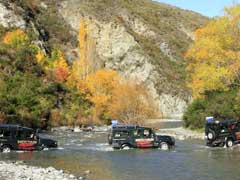 Wakatipu merupakan salah satu tempat lokasi film Lord of the Rings seperti Skippers Canyon Road menuju Lighthouse Rock dengan pemandangan yang menakjubkan, Misty Mountains, Refugees of Rohan, Battle of the Wargs scenes, Pillars of the Kings, Ford of Bruinen, Gladden Fields, OUR Road to Mordor.
---
Gold Heritage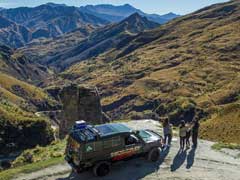 Queenstown juga menyimpan wisata Gold Heritage yang mengagumkan, dengan berkendara dengan mobil 4WD untuk menemukan lokasi yang indah yang menyimpan sejarah lokal, film lokasi, serta off road dengan pemandangan yang menakjubkan.
---
Queenstown Quad Safari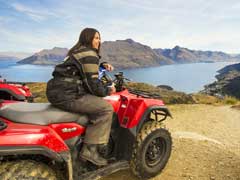 Rasakan sensasi wisata dengan Motor Quad (ATV) menuju puncak bukit Queenstown yang menyimpan pemandangan 360 derajat yang menakjubkan dari danau dan pegunungan. Motor Quad (ATV) full automatis yang membuat perjalanan menyenangkan dan mudah.
Safari of the Scenes - Wakatipu Basin
Starting (/person):
IDR 1.746.315
Safari of the Scenes - Glenorchy
Starting (/person):
IDR 1.746.315
Skippers Canyon 4WD Safari / Gold Heritage Skippers Canyon
Starting (/person):
IDR 1.746.315
Essential Queenstown
Starting (/person):
IDR 2.636.373
Macetown 4WD Safari
Starting (/person):
IDR 2.647.639
Nomad Quad Safari
Starting (/person):
IDR 2.467.374
Green & Gold Tour
Starting (/person):
IDR 4.033.425
Private Half Day Tour
Starting (/person):
IDR 8.742.843
Private Full Day Tour
Starting (/person):
IDR 17.474.419
Starting (/person):
IDR 1.746.315