WHAT'S CLUB MED PREMIUM ALL INCLUSIVE
Try everything or do nothing at all. We have been defusing stress since 1950, and we know that handling the small details before a big trip is anything but relaxing. So, let us take care of it - it's included in your package.
---
SERVICES FOR YOUR EVERYDAY NEED
Relax you are in good hands !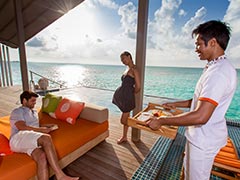 Accommodation with a wide choice of comfort to better fit your needs. Gourmet meals and all day snacking including local delicacies and special menus for the little ones. A wide range of land or water activities, taught by our expert GOs. Kids Clubs from 4 years old with our team of childcare professionals. Evening entertainment and shows including circus shows. Activities and services may vary from resort to resort
---
ACCOMMODATIONS & TRANSFERS
Allow yourself the priviledge of not having to worry about it
We have been defusing stress since 1950, and we know that handling the small details before a big trip is anything but relaxing. So, let us take care of it - it's included in your package.
---
TRANSFERS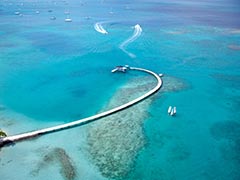 Fasten your seat belt, taking off to paradise. We set up the appropriate* transportation, as well as the airport transfers to and from the Resort.
---
YOUR ROOM IS READY AND WAITING FOR YOU
- walk in sight unseen
Designed by the world's most inspired architects and designers, the rooms and suites in each Village are unique. They share one common feature: the comfort and well-being they offer. Lazy sleep in mornings, restorative naps, beauty moments, ... you'll love the every moment you spend in the room.
---
THE PLEASURES OF THE PALATE
are boundless
Your meals and refreshments are included in your package. Nothing to prepare, no shopping lists, no schedules, no budget over-runs... just the pleasure of fine food.
---
FOOD'S UP!
- and food lovers have carte blanche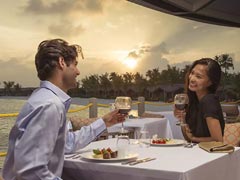 From breakfast to the evening meal without forgetting breaks for snacks, everything is included in your All Inclusive package. Each Village offers a generous selection of varied dishes and snacks, at practically all hours and with a very demanding French touch. It may take you a while to decide between the deliciously spicy stuffed crab or the pizza bianca with ricotta cheese. Here's a tip: take both!
---
WITH OR WITHOUT ICE CUBES?
- your refreshments are served on a platter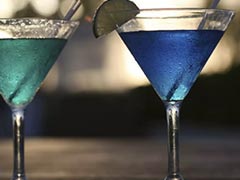 During the day, but also at night, alcoholic or non-alcoholic drinks* are included in your package and unlimited (but always in moderation). No need to worry about the check as you sip a fresh mango juice by the pool or enjoy a glass of pinot noir by the chimney. *Served at the bar or by the glass. We also offer a selection of drinks à la carte such as brandy or whiskies (but not included in the package).
---
TAKING CARE OF YOURSELF IS NOT A LUXURY
in fact, it's free
Club Med has always been about letting go. Forget your daily worries, listen to yourself, take care of yourself, bask in the radiance of the children's glow in a new environment, at a new pace... Relaxation is not only included in your package. It engulfs you.
---
BREATHE IN, EXHALE, AND TAKE ADVANTAGE
- now is the time to unwind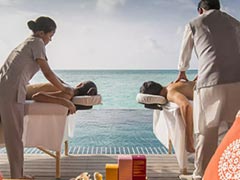 A stroll to the sauna or hamman for a new you; some quiet laps in the "calm pool" reserved for adults; a break for reading by tranquil turquoise waters,... The Club Med all inclusive package reserves numerous opportune moments for relaxing. Space out, let yourself go. Here, you can.
---
MEANWHILE, ON THE KIDS' FRONT
- the little ones feel at home
Between the Club Med Baby Welcome, the free access to nursery equipment, and the supervised activities of our Mini Club Med (from 4 to 10 years) and our Junior's Club Med (from 11 to 17 years), you'll enjoy your vacation as much as they do. You can take a nap by the pool while, under a pro's guidance, they try out the flying trapeze.
---
HOLIDAYS, A SOURCE FOR INSPIRATION
leaving the beaten path is a good thing
Evening events, discovery workshops, free performances, concerts,... All inclusive means sharing happy and relaxed moments invented by our Village teams. Enough to see new faces, refine your dance moves, or uncover a talent for cooking.
---
WELCOME TO THE MOST BEAUTIFUL SPORTS CLUB IN THE WORLD
- your body will love you for it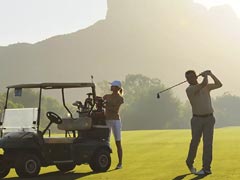 For your next holiday, try water skiing in the Bahama's blue seas, snowboard the contours of the Alps, golf at the foot of Guilin's sugar loaf mountains. Group lessons or accessible to all, with or without a coach, your package opens the doors of the most beautiful sports club in the world... free.
---
LEISURE: THE MOST IMPORTANT WORD IN YOUR AGENDA
- and you get to define it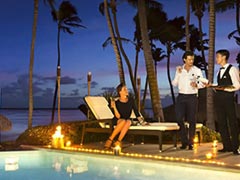 You know, all those things that you put off to "later, when I have time": starting yoga, going out, meeting new people,...