SPORTS & ACTIVITIES AT CLUB MED
A Club Med vacation also means 60 different sports to choose from! With specialist G.Os to teach you and the best brands of top quality equipment, make the most of your all-inclusive vacation with Club Med
---
DIVE INTO THE WORLD OF DIVERSITY AND DISCOVERY
Enjoy water activities in the most stunning waters
If you are looking for a unique scuba diving vacations or discover new water sports, Club Med is perfect for you. Dive into the world of diversity and discovery. Experience a whole range of water sports: sailing, windsurfing, water-ski & much more.
---
UNLIMITED SAILING
Sail the most beautiful waters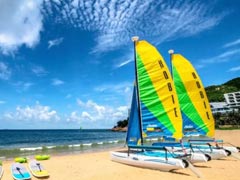 Who has never dreamt of controlling the wind and waves ? Club Med invites you to sail in over 30 different Resorts. Come and sail with us on monohulls or catamarans, whether you're a first-time sailor or an accomplished skipper. From 11 years old. For every level. In groups or solo depending on your level. Lessons included.
---
UNLIMITED SNORKELING
Right from the shores or on a short boat ride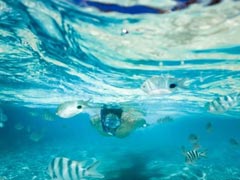 A diving mask, flippers and snorkel are all you need to discover the wonders of the coral gardens and protected underwater reserves, in the world's most exceptional natural environments.
---
SCUBA DIVING*
Discover an underwater paradise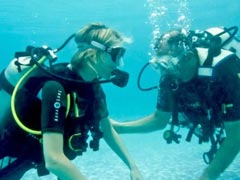 With state-of-the-art equipment and qualified instructors, discover an incredible aquatic paradise. Your children can also enjoy the wonders of the underwater world in total safety with our ""First dive"" packages. From 8 years old. For first timers and experienced divers. Dive with a group or alone for the advanced divers*. (*activity at extra cost).
---
WATERSKI & WAKEBOARDING*
A must for water sports enthusiasts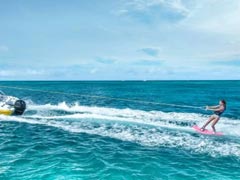 Experience new sensations during your all-inclusive vacation! Just imagine, the sun has barely risen on horizon - You are enjoying the water, free from any land constraints, feeling the fresh sea wind. It's the great pleasure of both Water-skiing and Wake-boarding, two perfect activities to get into board sports. (*activity at extra cost).
---
KITESURFING*
Looking for new sensations?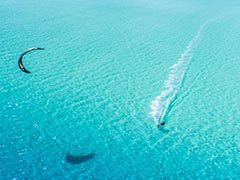 Whether you call it kiteboarding or kitesurfing, here at Club Med we offer private or group kitesurfing lessons. Kitesurfing is a one of a kind sport that will leave you wanting more, call us today to see why kitesurfing has been growing in popularity. Enjoy this activity during your vacation with us! (*Available at certain resorts only, at extra cost).
---
AND MANY MORE WATER SPORTS INCLUDED!
that's everyone can enjoy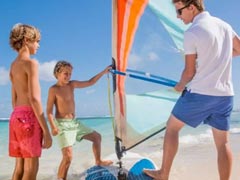 Take advantage of your all-inclusive vacation to try new sports and activities! Paddle board, windsurfing, canoe, surf... Everyone can try. Paddle board. Windsurfing and Funboarding. Surf & kitesurf (at extra cost). Canoeing & kayaking. Swimming. Water polo. Aquafitness.
---
ON LAND OR IN THE AIR…
Lots of new sensations to experience during your vacation
Discover a new sport, purely for pleasure or to make real progress and boost your skills. A Club Med holiday also means a great variety of sports to choose from! With specialist GO's to teach you, you can do your favourite sports with top quality equipment, and your lessons are included in your package!
---
FLYING TRAPEZE AND ACROBATIC ACTIVITIES
FLY IN THE SKY

Combining aerobatics, artistic figures, balance games, flying trapeze is both complete and fascinating. Protected by a harness and safety net, you will learn the finer points of "catch", "weap" and also "lay out" in the most beautiful locations around the globe. Laws of gravity ? Forgotten ! You would also have the chance to learn juggling, trampoline jumping, the art of aerial silk and balancing. In Punta Cana, circus arts has a dedicated area, developed and animated in partnership with the legendary " Cirque du Soleil." Club Med makes sure you get a little more than everything.
---
TENNIS
GAME, SET, MATCH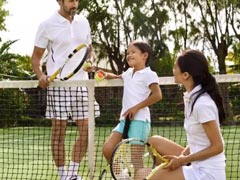 Great programs from beginners and advanced levels. Innovative programs for all ages, professional instruction and great facilities provide you a great opportunity to develop your complete tennis game while enjoying an all-inclusive vacation.
---
GOLF
TAKE A SWING. The difference between Golf, and Golf by Club Med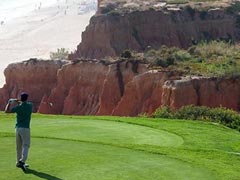 Whether you're a novice or an experienced player, if playing golf on holiday is for you, Club Med proposes stays in the most fabulous locations, for pure happiness on the finest golf courses in the world. Work on your swing or perfect your putt while the rest of the family takes advantage of all the other activities available in our Resorts.
---
FITNESS
GYM, CARDIO, YOGA AND MORE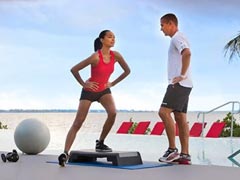 With up-to-date equipment selected to suit your needs, the fitness areas welcome you for group fitness classes, alternately you can work out at your own pace during the free access sessions. Some Resorts have a Club Med Gym® cardio and weights room.
---
MORE ACTIVITIES INCLUDING:
FOR ALL LEVELS. And we love them all!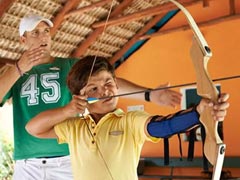 Make the most of your all-inclusive vacation at Club Med! Club Med offers a host of land sports from horseback riding and flying trapeze to hiking, something for all levels, ages and taste. Archery. Fitness, Yoga, weight and cardio training. Climbing. Horse-back riding (*at extra cost). Mountain biking, Nordic walking, hiking, Badminton & Squash. Bocce ball (pétanque). Beach volleyball, Basketball, Beach soccer, Volleyball, Football, Mini-football.
---
WINTER SPORTS & ACTIVITIES
---
SKIING
Lessons & mountain guides for advanced skiers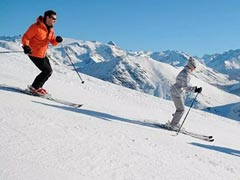 Hit the slopes this winter! Your all-inclusive Club Med ski holiday includes a 6 day ski lift passes (when you book a classic seven day package) and skiing lessons for beginners to advanced skiers. English speaking instructors from the National Ski Schools with arrange groups of 12 people with the same ability and organise a day of skiing (morning and afternoon sessions) from Monday to Friday (when you book a classic seven day package).
---
SNOWBOARDING
Lessons & mountain guides for advanced snowboarders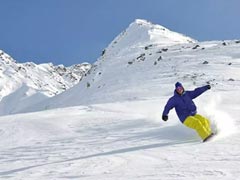 Snowboarder will benefit from the same privileges as skiers, (when you book a classic seven day package) receive your 6 day lift pass at check-in. English speaking instructors from the National Snowboard Schools with arrange groups of 12 people with the same ability and organise a day of snowboarding (morning and afternoon sessions) from Monday to Friday (when you book a classic seven day package).
---
NORDICS WALKING & OTHER SNOW SPORTS
Try something different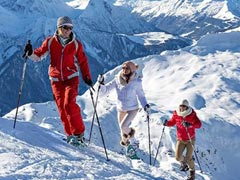 Nordics walking. Snow mountain biking. Dog-sledding. Ice skating*. Bob sleighing. *At extra cost.
---
THE ALPS, THE ULTIMATE SKI DESTINATION
Enjoy a unique skiing experience in our Resorts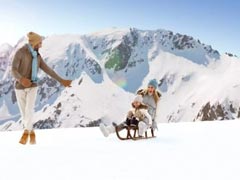 It's no wonder why the Alps are one of the most popular ski destinations in the world. Stretching approximately 1200 kilometres/750 miles, the Alps stretch across 8 countries. All our 20 Club Med ski resorts in the Alps offer the perfect opportunity to experience everything that winter sports have to offer, when and how it suits you.