ABOUT CLUB MED
Club Med might just be made for you, We offer way more than "just" holidays. If you are feeling relaxed and surrounded by natural beauty, mingling with people from all over the world or simply enjoying life's little pleasures... then you are probably in Club Med.
---
DISCOVER OUR VALUES
- Bringing the world together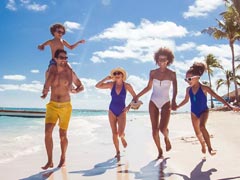 Everything we do is focused on bringing as much happiness into the world as we can, starting from clients to staff, partners and our local communities. We believe in Kindness, Diversity, Fun, Community and Love. We also care about nature and we do our best to preserve our pieces of paradise and their local communities.
---
THE CLUB MED EXPERIENCE - EXPERT IN ENJOYMENT
---
THE ORIGINAL HOLIDAY PIONEERS
-We dream up new kinds of enjoyment for you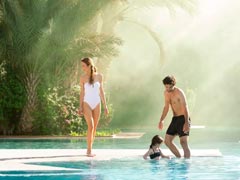 We started in 1950 from a pioneering idea: sporty and natural outdoor holidays in a relaxed and stylish ambience. We haven't stopped innovating since! Our famous concept, the first all-inclusive holiday "village" was created with your happiness in mind and has earned us several awards, including the Globe Travel Award, the travel field's equivalent of an Oscar.
---
WE TAKE YOU TO THE MOST BEAUTIFUL PLACES ON EARTH
-And we do our best to preserve their natural beauty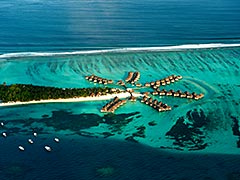 Each of Club Med's 80 villages is a unique setting nestled in the most beautiful natural landscapes. The latest one: the organic Finolhu Island Villas in the Maldives whose wooden architecture blends subtly with the crystal clear blue sea. In keeping with this magical location, all of our villages integrate into their natural and cultural environment while drawing inspiration from it. While XX has received their eco-certification, we strive to limit the ecological impact of all our activity, by, for example, managing our water and energy consumption.
---
PREMIUM AND ALL INCLUSIVES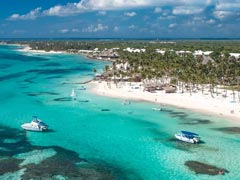 The Comfort Level 3 Villages - The essence of All-Inclusive by Club Med: a selection of comfortable accommodation, countless activities, and grand buffets with local flair. These Comfort Villages will seduce friends, couples, and families with their friendly and warm atmosphere. The Premium Level 4 Villages - A touch of elegance and sophistication: from gourmet meals to world-class Spas, these Premium Villages provide that extra little something for an unforgettable experience.
---
EXCLUSIVE COLLECTION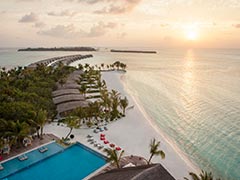 Level 5 Spaces - Available in certain 4 Trident Villages, these cocoons of serenity are perfect for those looking for custom-made elite service amid luxurious comfort, without sacrificing any of the friendly Club Med spirit. The Level 5 Luxury Villages - Spacious designer rooms, personalised services, and prestigious Spas, all in an idyllic setting. Experience the exceptional in an exclusive ambience. Villas and Chalets - Reserve a prestigious seaside Villa or unique Chalet-Apartment at the foot of the slopes. A one-of-a-kind getaway sure to entice lovers of comfort, well-being, and sophistication thanks to their custom-made Club Med services, available at your beck and call. Club Med 2 - Discover our magnificent five-mast ship and set sail on a one-of-a-kind cruise combining discovery, sports, and relaxation in a unique setting that is both chic and relaxed.
---
THE CLUB MED ACTIVITIES ENJOYMENT FOR EVERY DESIRE - A ONE-OF-A-KIND EXPERIENCE
---
FROM HAPPY CHILDREN TO HAPPY PARENTS
- Everything you need to open yourselves up to the world and its rhythm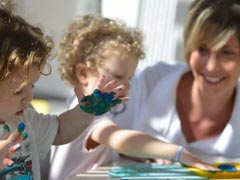 Whether your child is 4 months old or 17 years old, this is the perfect spot for stimulation, exploration, expressing yourself, and activity - all in the safest of environments. From the baby gym, to creative workshops, from the flying trapeze to hikes in nature, our qualified G.O's adapt to the rhythm and personality of your children to make their holiday a magical one.
---
RIGHT HERE IS A SPORT LOVER'S PARADISE
- Novice or pro, get ready for a most impressive sports school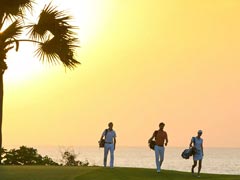 Open air and sports are in Club Med's DNA. You'll be able to make the most of your holiday by taking up some new sports or perfecting your passion. Flying trapeze, scuba diving, rock climbing, snowboarding, Pilates, standup paddleboarding, golf…Choose from a wide selection of sporting activities supervised by our experienced G.O's and professional trainers. Start stretching - we're looking forward to your visit!
---
INHALE, EXHALE, RELAX!
- Unwind: Club Med will take good care of you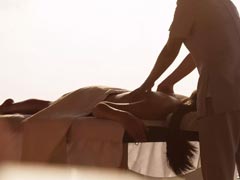 Holidays are the perfect time to let go. And we've turned letting go into an art. A touch of yoga? A relaxing Turkish bath or sauna? A flower petal bath in the tranquillity of the Spa? An afternoon dedicated to lounging about in the serenity of our adult-only "calming pools?" Let yourself go - that's an order.
---
THE CLUB MED ATMOSPHERE QUITE SIMPLY, YOU FEEL FABULOUS - THE ART OF LIVING
---
SITTING DOWN TO EAT HAS NEVER BEEN SO NICE
- on the menu - culinary wonders and total freedom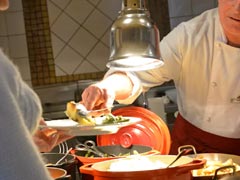 For us, eating well is one of the greatest pleasures on holiday. At each meal, our chefs offer delicious buffets using mostly fresh and local products. Interested in delights inspired by traditional local cuisine? Classic French or international menus? Light or generous recipes? Snacks on the run or long meals with friends? You're free to indulge all your fancies at any time of the day in superb settings. Oh, and most of the drinks are included in the price.
---
AT HOME AWAY FROM HOME
- we create your abode with the best in French style design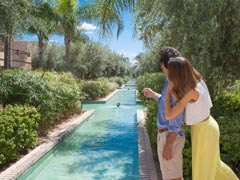 Your village and room are the basis of your holiday. You should feel both at home and far away at the same time. To resolve this little paradox, we've confided the design of our villages to distinguished French architects and interior designers, such as Sophie Jacqmin and François Champsaur. The architecture of each location is inspired by local cultural markers and features an absolutely modern feel. Comfort, noble materials, elegant and subdued designs: whether you come alone, as a couple, with or without children...you won't want to leave us!
---
SOMETHING SPECIAL IN THE AIR
- you'll also come back for our unique atmosphere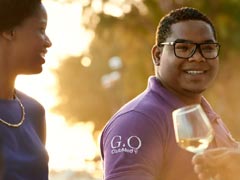 The ambience of our villages are what made Club Med so successful in the beginning. A perfect mix of small details and freedom; warmth and discretion; elegance and spontaneity: intimacy and conviviality. Some people come to Club Med to meet people, others to relish time spent alone. If we were a fashion style, we'd be "casual chic." Our brand is characterised by this original mix. Not to mention by our smiling G.O's, who are the ultimate personification of Club Med.
---
EXPLORE OUR WORLD
- Paradise Playground
At Club Med, we don't settle for just "anywhere". Since 1950, we have been looking for unique, diversified, authentic and preserved places to offer premium accommodation. You will feel at home in countless settings and countries. Just pick one!
---
EXPERIENCE NEW THRILLS
- Unique memories maker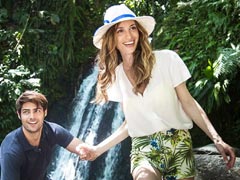 The day is filled with endless possibilities: do you start with a massage, a surf session or a Thai boxing lesson? Try your hand at any of our 80 sport activities, discover places and even more importantly their people. This holiday, experience something new, exciting, relaxing and eco-friendly.
---
TAKING CARE OF YOUR HAPPINESS
Making holidays easy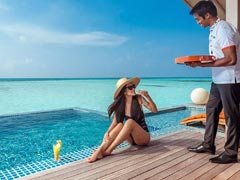 We take care of everything for you with our all inclusive formula. Do as much or as little as you want. But that's not all ! You will be surprised by all the little touches we offer, from our unparalleled kids clubs services, to the arrangement of your transfers and the preparation of your ski gear, so you can just arrive and hit the slopes!