CLUB MED LA POINTE AUX CANONNIERS - MAURITIUS
The 4-Trident Club Med La Pointe aux Canonniers is a postcard-perfect Resort - a vibrant, colorful getaway among lush palm trees and tropical gardens. Whatever you're looking for, you'll find it among the multitude of choices within! Like the long beach along the impossibly-turquoise lagoon, or the variety of aquatic and land sports.
---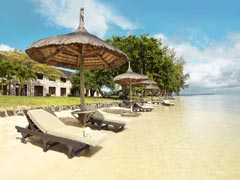 Swap the grey day-to-day for postcard-perfect views and vibrant colours with a holiday to Mauritius. The 4-Trident Club Med La Pointe aux Canonniers is a postcard-perfect Resort - a vibrant, colorful getaway among lush palm trees and tropical gardens. Whatever you're looking for, you'll find it among the multitude of choices within! Like the long, fine sand beach along the impossibly-turquoise lagoon, or the four amazing pools. You'll love waterskiing, among the variety of other aquatic and land sports, and breathtaking excursions around Mauritius. Or spend some quality family time playing water games at the new Family Pool. Kids Clubs for children of all ages, mean you can kick back at the new adults-only, oceanfront Zen zone or restore your energy at the calm haven of the new Club Med Spa. At night, at the new beach-chic Blue Alma Gourmet Lounge, enjoy fine dining imbued with fragrant local flavors, and magical entertainment. Whatever your ambiance, let Club Med La Pointe aux Canonniers sweep you away!
---
ACCOMMODATIONS
With the Indian Ocean just the other side of a fabulous white sand beach, this Resort is made up of colonial-style bungalows on either one or two storeys (no lifts), nestled in among 19 hectares of breaktaking tropical vegetation.
Whether you prefer a garden or a sea view, and are travelling with your family or as a couple, you're sure to find the perfect accommodation for you.
---
Club Room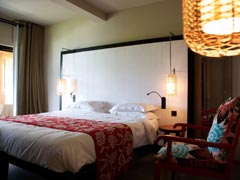 The Club Room, situated on the ground or first floor of the bungalows inside the grounds, has a wonderful view of the gardens. Available with an interconnecting room or with a Sea View, offering an enchanting view of the waves and a place to relax in between dips in the sea.
---
Deluxe Room
Enjoy a spacious and comfortable Deluxe Room with lounge and dressing areas, sea views and beautiful Mauritian-style decor. Interconnecting Deluxe Rooms are also available, making holidaying with your children even easier.
---
Suite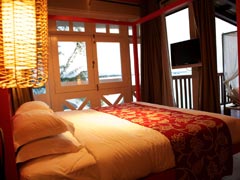 Leave everyday life behind and step into another world where even the building names sound exotic: Flic en Flac, Nouvelle France and Mon Désert. Treat yourself to ultimate comfort with one of these Suites, on either the ground or first floor, with separate bedroom and lounge, and a furnished terrace with a 180° sea view.
---
Superior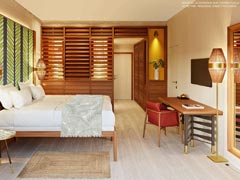 Available from 22 September 2018, the Superior Room features bright colours, sumptuous materials and a simple and elegant design that you're sure to love. If you want to be close to family members, interconnecting Superior Rooms are also available on the ground floor and first floor of the bungalows, situated in among the gardens.
---
ACTIVITIES
Activities included: Archery School, Fitness School, Tennis School, Sailing School, Waterskiing & Wakeboarding School, Beach volleyball, Snorkelling, Table tennis, Water-polo, Tennis, Mini football, Cardio and weights room, Aquadynamic, Kayaking, Swimming pool, Pilates, Stand up Paddleboarding.
Activities extra charge: Scuba diving, Big game fishing, Golf (green fees)
---
KIDS
---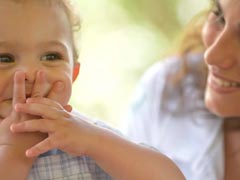 With the benefit of over 40 years' Club Med experience behind it, our Resort proposes innovative clubs for children and teenagers: Dedicated areas specifically designed for their needs, and equipment designed with a view to comfort and safety. Design inspired by the local environment with its flora and fauna: the children's clubs at la Plantation d'Albion introduce children to the pleasures of living in harmony with nature, and satisfy their curiosity. The multi-coloured underwater treasures of the Indian Ocean adorn the walls of the Baby Club Med®*, Petit Club Med®* and Mini Club Med, so that the children can learn the names of these strange fish and fascinating corals. G.O®s with a passion for their job. Numerous activities for all ages: sport, creative activities and games for the different age groups. Opening hours that allow parents to make the most of their stay, and respect the children's desires and sleeping patterns. For information: the children's clubs are open all week, except Saturday. In France, G.O®s with a BAFA (State diploma for youth group leaders) or childcare qualification, depending on the age of the children; in other countries, an equivalent local diploma or relevant experience.
Baby Club Med® (4 to 23 months) (extra charge), Petit Club Med® (2 to 3 years) (extra charge), Mini Club Med® (4 to 10 years) (included), Junior Club Med® (11 to 17 years) (included).
---
RESTAURANTS
Each country has its own gastronomy, with sweet, savoury or spicey specialities. Discover a host of new flavours during your stay, and let your imagination lead the way, from breakfast through to dinner. Make the most of our Open Bar and Snacks formula.
---
The Belle Créole
Enjoy the sophisticated look of this restaurant, decorated in the style of an elegant colonial house. At each meal time you can chose from a wide variety of foods from around the world at our buffet. If you would like to prepare food for small children, the Baby Corner has the facilities you need. From 09/22/18, you will be able to experience our new look, blending the tropical and the contemporary with flashes of colour. We also have new rooms with a range of ambiances, from family-oriented to a more grown-up feel, so you can enjoy special moments with your loved ones.
---
The Paul and Virginie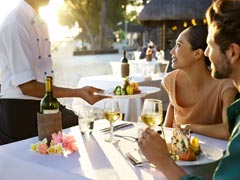 This restaurant boasts an idyllic setting, shaded by palm trees and only a few steps from the beach. During the day, you can enjoy a late breakfast, lunch and snacks from 3.30 pm to 6 pm. In the evenings, you'll appreciate the table service in an atmosphere of quiet refinement. Evening meals must be booked in advance at Reception. For your information, this restaurant will be open until 26 May 2018.
---
Blue Alma Gourmet Lounge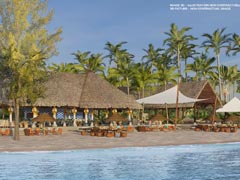 Available from 22 September 2018! In prime position on the beach, this new restaurant, lounge bar and wine & rum cellar always has something new for you to discover. At practically any time of day there are delicious treats in store: a late breakfast, a lingering lunch with a view of the clear waters of the Indian Ocean or sweet and savoury snacks for when you get peckish in the afternoon. In the evening, you can make a reservation and enjoy dinner with table service. Let us guide you through the rich and varied local cuisines, with grilled fish specialities and barbecued meat delicacies.
---
BARS
Included: Drinks served by the glass and at the bar only: water, fruit juices and sodas, hot drinks and cocktails with and without alcohol, wines and local and international spirits. A selection of sweet and savoury snacks.
With Supplement: Champagnes, VSOP and XO spirits, bottled and canned drinks are available from vending machines in some of our Resorts and/or at the Club Med® Boutique. Certain super-premium brands and bottled wines are also available à la carte in some of our restaurants and bars.
---
The Frégate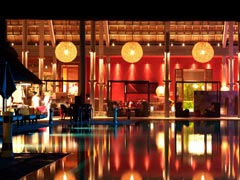 This bar can be found at the heart of the Resort, and is the perfect place to share the highlights of your day.
In the evenings, the elegant lounge atmosphere helps you relax. The bar offers snacks, as well as a cigar humidor*. *At extra cost.
---
The Dodo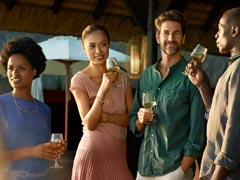 Until May 26, 2018, by day or night, this bar offers heavenly views over the ocean. In the evening, the Dodo proposes a wide range of cocktails perfect for sipping under the stars - you'll soon be in the mood to dance.
---
Blue Alma Gourmet Lounge Bar (from 22 September 2018)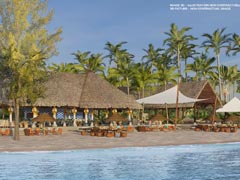 From 22 September 2018 onwards, you'll be able to visit this beach bar and enjoy its relaxed atmosphere with the sand between your toes. Open all day long, it's the ideal place to cool off and relax after an activity.
In the evenings, the atmosphere changes and it becomes a magical setting for an aperitif with family or friends.
Our cellars have a fine selection of wines and rums*, carefully chosen by a highly respected sommelier, so you can try something special as you admire the sea view. *At extra cost.
---
Lazuli Bar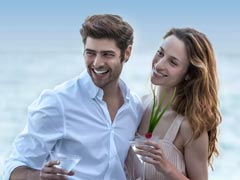 From 22 September 2018 onwards, this bar in the adults-only Zen Space will be offering a whole range of drinks focussed on wellbeing: fresh fruit smoothies, homemade iced teas, hot drinks and soft drinks that you can enjoy all day long. In the daytime, our delicious sweet and savoury snacks are just the thing for before or after sport.
As evening draws in and you start to think about an aperitif, why not mix things up and savour a glass of wine in peace as you watch the sun set over the sea.
---
DESTINATION
---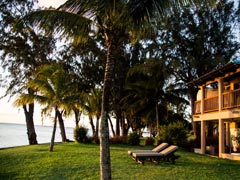 Take advantage of the Resort's prime location and holiday in paradise with your partner or family. The calm waters are ideal for waterskiing or Wakeboarding, as well as exploring the beautiful ocean depths while snorkelling or scuba diving. From September 22nd, 2018, chill out in the new Zen Space with its infinity pool facing the ocean, or recharge at the Club Med Spa, designed to look like a tropical Eden. From September 22nd, 2018, share a whole host of experiences with your children, such as the new family pool with water play facilities, and create memories that will last forever. Discover the wonders of Mauritius and fall under the twin spells of this diverse Resort and the Mauritian way of life.